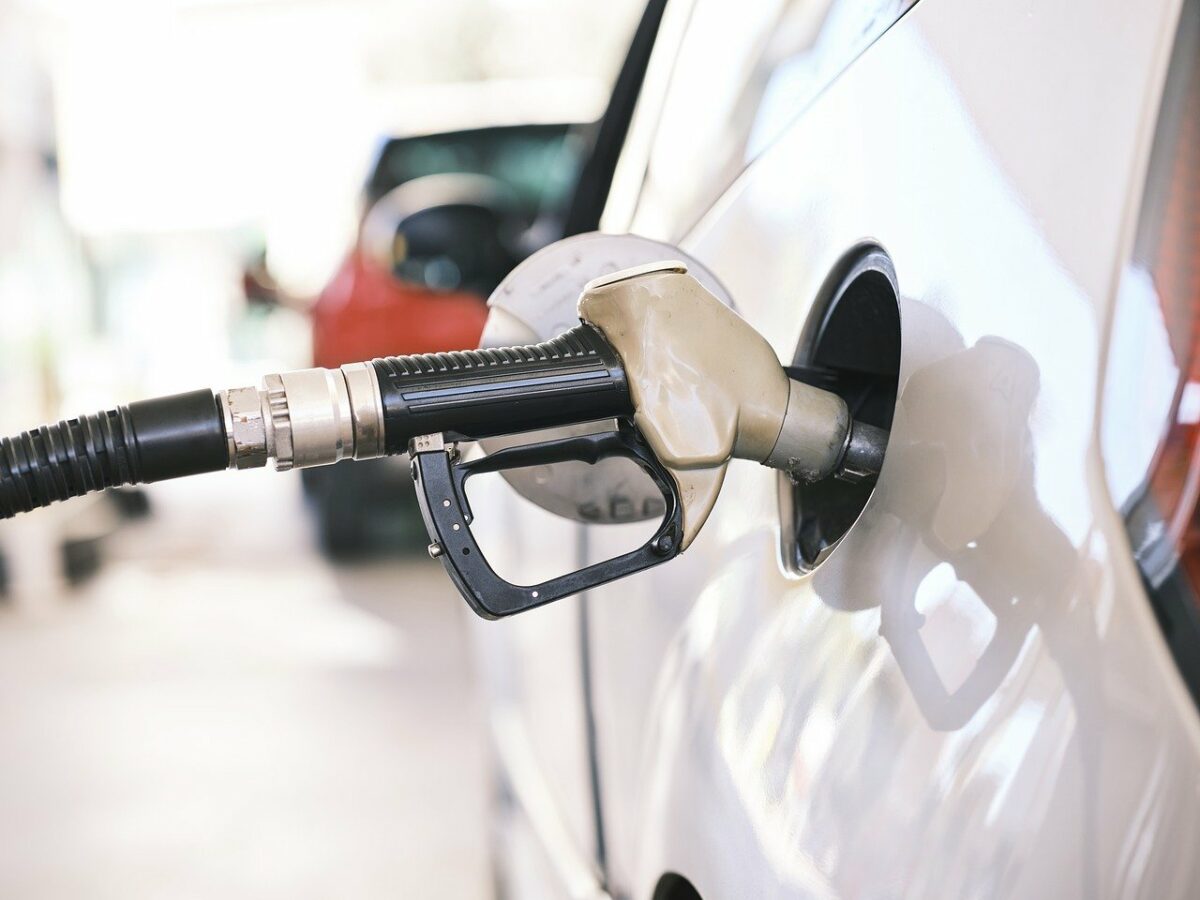 Is anyone in European politics currently talking about the imminent danger of a diesel shortage? No, everything revolves around the topic Gas. And when it comes to diesel, you don't look closely because supplying oil to the world market is not a problem, even without Russia's supplies. But "oil" is just crude oil. But what happens if there is not enough refining capacity in Europe and the East Coast of the United States to produce enough diesel, without diesel supplies from Russia? Years of capacity reduction and lack of new investment could become a problem. Foreign capabilities (such as refineries in Russia) were relied upon to ensure global supplies.
And now we face a potentially global problem. As similar to new LNG infrastructures, an oil refinery to produce gasoline and diesel can't even be built overnight. In the past few months we have already had an emerging problem mentioned. Consider: from February, EU diesel sanctions against Russia will come into force (over here An overview of all penalties). The new analyzes are now available to Bloomberg. It is now being said that the world's most important fuel is in danger of becoming scarce. No fuel is as important to the global economy as diesel. Works in trucks, buses, ships and trains. He drives construction machinery, industry and agriculture. They are burned to heat homes. Due to the high price of natural gas, it is also used to generate electricity in some places.
Imminent shortage of diesel
Nearly every region on Earth will face the threat of a diesel shortage in the coming months, at a time when supply shortages in nearly every energy market around the world has exacerbated inflation and stifled growth, according to Bloomberg. The impact could be massive, affecting everything from the price of a turkey at Thanksgiving to a consumer's bills for heating homes in the winter. In the United States alone, rising diesel costs would cost the economy $100 billion, according to Mark Finlay, an energy fellow at Rice University's Baker Institute for Public Policy. "Everything that drives our economy has to do with diesel," Finley said. "Moving things is one thing. The fact that people can freeze to death is another.
In the United States, diesel and heating oil inventories are at their lowest levels recorded for this time of year in the past four decades. Northwest Europe also faces a small roadblock — inventories are expected to drop this month and then fall further in March, shortly after sanctions against Russia that would cut off Russian naval diesel supplies take effect. Global export markets have become so tight that poorer countries like Pakistan are shut out of the market because suppliers cannot book enough tonnage to meet the country's own needs.
"This is definitely the biggest diesel crisis I've ever had," said Dario Scaffardi, former CEO of Italian oil refiner Saras, who has worked in the industry for nearly 40 years. Diesel in the New York Port spot market, a key benchmark, is up about 50% this year. The price reached $4.90 a gallon in early November, about double the previous year's level.
Even more important is the additional cost of diesel fuel. Fuel spreads are widening both against crude, a sign of how tight refining capacity is, and against supplies due for later delivery, underscoring traders desperate for diesel now. In northwest Europe, diesel futures are about $40 a barrel higher than Brent, against a five-year seasonal benchmark of just $12. New York diesel futures for December delivery are trading about 12 cents higher than those for January. Last year, the premium at that time was less than a cent.
What is the reason for the shortage?
According to Bloomberg, refinery capacities are severely limited around the world. Crude oil supplies are already scarce. But the bottleneck is most severe when it comes to converting this raw material into fuels like diesel and petrol. This is due in part to the pandemic, after shutdowns decimated demand and forced refiners to close some of their unprofitable plants. But the resulting shift away from fossil fuels has also dampened investment in this sector. US refining capacity has fallen by more than 1 million barrels per day since 2020. Shipping disruptions and labor strikes have also affected refinery output in Europe.
with herself Departure looms The European Union for Russian supplies, things could become more dramatic. Europe relies on diesel more than any other region in the world. About 500 million barrels a year are delivered by ship, about half of which are normally loaded at Russian ports, according to data from Vortexa Ltd. Pretending. The United States also halted imports from Russia, which was a major supplier to the East Coast last winter.
Also operating behind the scenes is a market structure known as backwardation, in which premiums for spot deliveries are higher than for long-term deliveries. Not only was this range unusually large, but it also took an unusually long time to retreat. This backward market structure gives suppliers an incentive to sell now rather than hold product and build inventory.
Emergency protocols in the United States
In the US, shortages on the East Coast have already caused suppliers to ration emergency protocols, and winter has yet to begin. The Northeast, the most densely populated part of the United States where temperatures often drop below freezing during severe winters, also depends on heating oil to keep homes warm. (Diesel and heating oil are the same product in the US, but taxed differently.) Even in the best-case scenario, this winter consumers there will face their highest energy bills in decades. The government has already doubled its estimate for the increase, and expects families who depend on heating oil to pay 45% more than last winter, up from 27% in October.
A long-term, widespread diesel shortage is unlikely in the United States, as the country is a net exporter of the fuel. But local outages and price hikes are likely to be more common, particularly on the East Coast where pipeline shortages are causing major bottlenecks. The region is highly dependent on the colony's pipeline, which is often overburdened. A centuries-old shipping law, known as the Jones Act, makes it difficult to transport domestic fuels and encourages Gulf Coast producers to export rather than supply the domestic market.
Big dent
From early February, EU sanctions will ban Russian shipments by sea. These shipments of Russian diesel must be replaced somehow if the economy in Europe is to continue as before. It is not yet clear how and if this will happen. The cold of winter will exacerbate the problems in Europe. According to the consulting firm Wood Mackenzie Ltd. Inventories in the northwest are expected to drop to 211.9 million barrels in March, a month after EU sanctions come into effect. This would be the lowest level since records began in 2011.
As the deadline for EU sanctions against Russia approaches, Europe still imports large amounts of diesel from Russia. They also source large quantities from Saudi Arabia, India and other countries. As a result, marine imports for the month of October hit their highest level since at least early 2016, according to Vortexa data compiled by Bloomberg.
Germany was already experiencing bottlenecks as the lower Rhine level crippled supplies and curbed production, while refineries in neighboring Hungary and Austria also suffered major disruptions. In France, production was curtailed by a series of strikes over wage issues. "If Russia is no longer a supplier, there will be a major malfunction in the system that will be difficult to fix," said Scaffardi, the former CEO of Saras.
Poor countries suffer
Global fuel shortages made it profitable for exporters like China and India to send goods to countries in Europe that could pay high surcharges. Fuel exports from China will increase by 500,000 barrels per day to nearly 1.2 million barrels by the end of the year, according to industry consultant FGE. It remains to be seen if this will be enough to bridge the global diesel supply gap, meanwhile suffering poorer countries who cannot afford higher prices.
Cash-strapped Sri Lanka can barely afford international fuel prices and is unable to guarantee adequate supplies, according to the country's energy minister. Thailand has extended a diesel tax cut to protect consumers from price hikes. The government expects to lose $551 million in revenue from this measure. Vietnam plans to take emergency measures, including using its central bank to extend credit to domestic fuel producers to increase supply. Amrita Sen, director of research at Energy Aspects Ltd. Ultimately, new refining capacities are needed to address the diesel shortage.
FMW/Bloomberg