By usual standards, nine million viewers on German television is considered a great success. But when the national soccer team competes in the World Cup, the bar of possibilities is higher. 20 million fans, maybe 25 or even 30 – back in the day, TV reach usually moved that big. For that matter, the just over nine million people who sat in front of the TV on Wednesday during the DFB team's opening defeat to Japan, according to the AGF, have to be seen as a disappointment. For comparison: a few days ago, "Wetten, dass …?" More than a million people, and more recently more than 13 million wanted to see the "crime scene" in Monster.
In fact, never before has a lower World Cup match viewership been reported for a national team. And this is clearly not only because of the 2:00 p.m. kick-off time, which was unfavorable to the German public. In the past, there were games of similar earlier times. When the German national team played Cameroon at 1:30pm in 2002, nearly 16 million viewers were recorded. Eight years later, the match against Serbia – also at 1:30 pm – had almost 22 million. And in 2018, more than 25 million fans on ZDF witnessed the premature end of the World Cup against South Korea. The launch time was 4:00 pm on Wednesday.
But it's also clear that times have changed, so that live stream viewership is becoming increasingly relevant – especially when a World Cup kicks off at a time when millions of people are catching up on their work in offices. In fact, these figures have it all: As an ARD spokeswoman told DWDL.de, the so-called "live event broadcast" of "Sportschau" and the 24/7 broadcast in the ARD media center on Wednesday were about 12.5 million times retrieved . In addition, there is parallel transmission on MagentaTV, for which Deutsche Telekom is unwilling to provide usage figures upon request.
One thing is clear: the actual number of viewers for the German opener should have been much higher than the first AGF figures suggested. However, many football fans seem to have lost their World Cup fever this year. It is clear that the discussions about human rights in the host country, Qatar, and the calls for a boycott that have resulted, have borne fruit. So far, television coverage of nine or even ten million spectators at preliminary round matches is unthinkable without German participation – only two matches have so far reached more than five million fans. This should please private broadcasters in particular, who suddenly sometimes achieve higher ratings than feared in the run-up to the World Cup in the all-important business before Christmas.
"Above Pre-WM Level"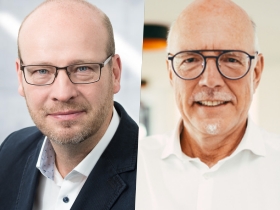 Uwe Esser and Hans-Joachim Strauch

Nevertheless, ARD and ZDF marketers, who have been trying for months to fill the advertising space around the World Cup broadcasts, are satisfied. "Compared to the 2018 World Cup, we are above the pre-World Cup level, despite the political discussions," says Uwe Esser, Managing Director of ARD Media, when asked by DWDL.de, stressing that individual marketing spaces are not tied to specific access values. . Hans-Joachim Strauch, Managing Director of ZDF Advertising Television, expressed a similar view. "We are satisfied with the marketing so far as well as the booking situation," he explains. External factors seem to play a secondary role in marketing the first winter World Cup in football history.
In other words, despite all the discussion and low ratings, the World Cup advertising business is doing well. How interesting the fans actually are, he should be showing next weekend. "The match between Germany and Spain on Sunday will certainly be decisive in terms of additional coverage and marketing," Strauch told DWDL.de. However, it is questionable whether, knowing the very low TV ratings, advertising customers would want to dig into their pockets again for future tournaments.