good morning!
bitcoin (BTC) is currently trading around $16.4K (-1.44% in 7 days), while Ethereum is trading (ETH) 1.17 thousand USD (-1.68% in 7 days). The ratio of Ethereum to Bitcoin (ETH/BTC) is 0.716 (-0.29% in 7 days).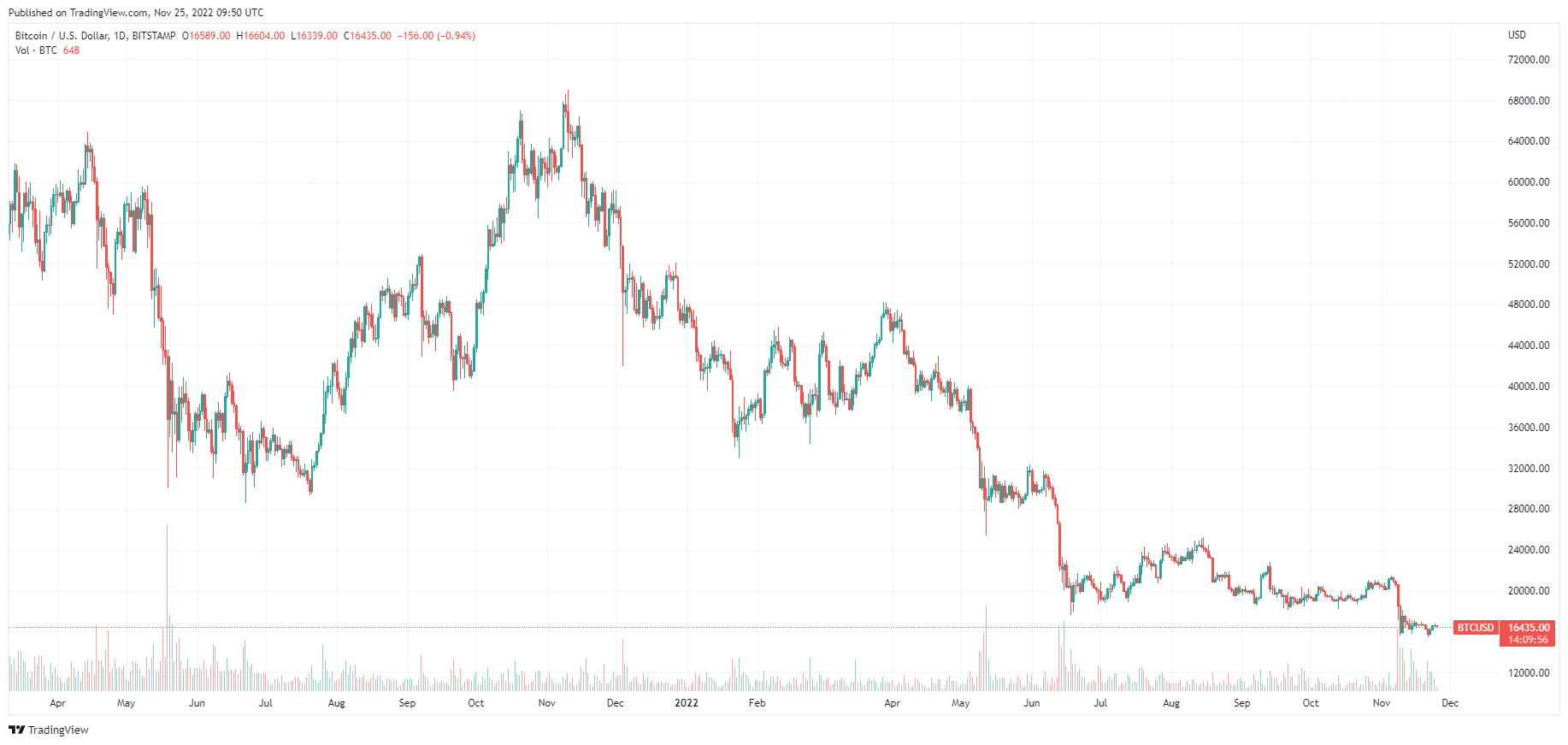 Aside from the ongoing suspicions regarding Grayscale and Genesis, the FTX hacker has been in the spotlight this week. The hacker, who withdrew about 245,000 ETH from the exchange's wallet shortly after Chapter 11 was filed, began selling on Sunday. He initially sold 65,000 Ethereum and bought RNBTC, which is a scrambled version of Bitcoin. ETH fell by 10% over the course of two days. The hacker then moved the remaining 180,000 ETH into 12 newly created wallets. To profit from this trade, we can imagine the hacker opening short positions on a centralized exchange before selling ETH and causing hysteria in the market.
Stress testing for DeFi platforms
Also, this week we saw a "well-known" trader putting DeFi and its users to the test. Intentionally or not, Crypto Twitter assumed that it was attempting to liquidate a security position worth 110 million CRV at $0.24 on Aave. According to the on-chain data, he borrowed 92 million CRV coins and sold them on OKEx. CRV's large position was not liquidated as the price fell just 25% to $0.4. Then the value exploded to +85% within eight hours. Similar to the FTX hack, we can make some guesses as to how the trader can benefit from this game.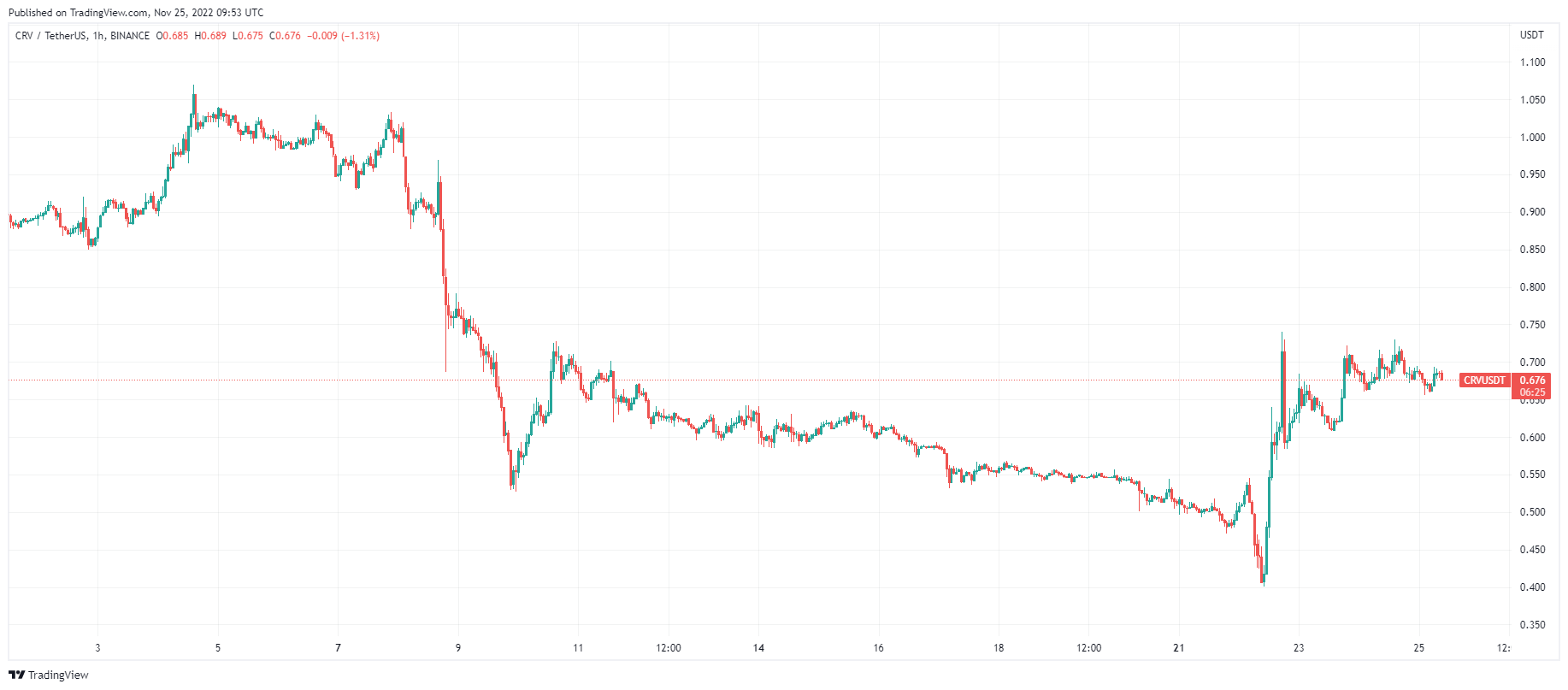 After the trader finished borrowing and selling CRV, he moved into a long position via permanent trades on centralized exchanges and the borrowed CRV positions were liquidated, which triggered Aave's liquidation engine buying back CRV collateral and causing a short squeeze. Unfortunately, Aave was unable to fully cover the position, leaving the DeFi protocol with about $1.6 million in unfunded claims. This is worrying because such a scenario is also possible for other low-volume currencies on various credit and lending platforms. A proposal to lower the filtering threshold for Aave has already been made.