Crypto Valley is one of the most "crypto-friendly" regions in the world. But what specifically is going on within the blockchain ecosystem? The "Crypto Valley Roundup" aims to provide insight into and highlight selected bi-monthly events.
When the first blockchain companies settled in the Zug region in 2013, the term "Silicon Valley" was quickly coined.Crypto ValleyIt was born. Thanks to politics and regulation, Switzerland was able to create the legal certainty necessary for a thriving ecosystem around blockchain and cryptocurrency at an early stage.
The regulator has been active since 2015. From an international perspective, this is very early for the blockchain space. At least for this reason, the area has enjoyed new corporate settlements and constant development. Meanwhile, the ecosystem has advanced in different sectors, and the Crypto Valley has also grown geographically farther from the Zug region. So it's time to take a closer look at what's going on.
Cryptocurrency exchange FTX opens its headquarters in Switzerland
FTX is one of the leading cryptocurrency exchange platforms Expands its presence in Europe And the Middle East. FTX Europe headquarters was established in the Crypto Valley in order to be able to enjoy the clear regulations and favorable framework conditions of Switzerland. This cements Zug's role as a focal point for global crypto companies looking to establish themselves in the heart of Europe.
"We are excited to launch our European business in a regulated format to better serve the people of the continent. As we continue to grow, we continue to look for ways to obtain appropriate licensing and regulation in every market we enter." – Sam Bankman-Fried, CEO and Founder of FTX
The European arm of the company will now offer all products and services to European clients through a licensed investment firm with passport licenses throughout the European Economic Area. Users in these regions will be able to trade a variety of cryptocurrency products backed by FTX trading technology and its range of digital assets.
SIX Swiss Exchange Expands Crypto Offerings
US financial services provider Fidelity It launched two new ETPs On the SIX Swiss Stock Exchange. With Fidelity's Bitcoin ETP in USD and CHF, investors benefit from the growing supply in the crypto sector on the SIX Swiss Exchange. With Fidelity, the number of ETP crypto issuers has increased to 10, providing a total of 133 ETP. By combining ETPs and structured products, investors have a total of 208 products to choose from to invest in 18 cryptocurrencies.
According to SIX, a wide variety of tradable crypto products are popular with investors. Turnover reached CHF 8.6 billion in 2021, an increase of 673% compared to the previous year (CHF 1.1 billion). The number of transactions has also increased more than sixfold: a total of 354,542 transactions were made using crypto products, which corresponds to an increase of 634% compared to 2020 (48,300).
More blockchain interns at Crypto Valley
Perhaps there is no other industry where the demand for talent is currently as high as in the blockchain and crypto sector. However, the Swiss talent pool is limited. While degree courses and additional training courses are being greatly expanded, there is a lack of opportunities to complete basic training in the field. with Cryptox Another Swiss company is implementing blockchain doctrine. It trains trainees according to a new curriculum, which makes it one of the few companies that offer training to young people in future-oriented fields such as blockchain, cryptocurrency, fintech, and startups.
Media scientists work and learn through the interaction of marketing, information technology, and management. During his four-year apprenticeship at Cryptix, the intern works in international teams for a variety of startups in the financial technology sector. Not only does he catch the pulse of the blockchain and crypto scene, he can also actively participate in the development of startups and support startups with their first steps.
Crypto companies congregate in Lucerne
Another edition of the Crypto Valley conference took place this year. Already the fourth in a row. For two days, more than 40 industry representatives presented on various topics. From blockchain technology to decentralized finance applications (DeFi) to regulate encryption – the whole area has been comprehensively covered.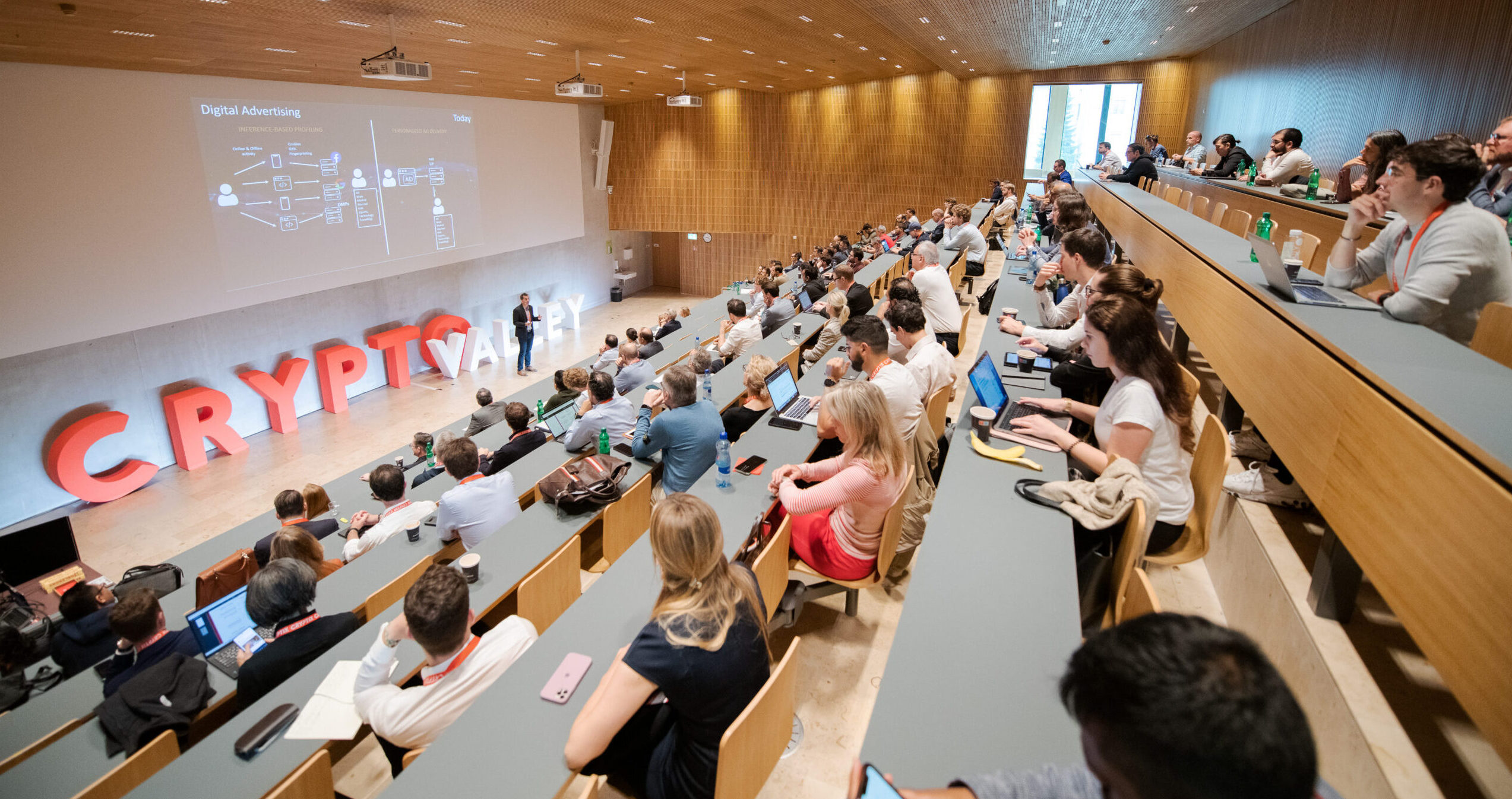 In addition to dozens of presentations, industry representatives debated during panel discussions and attendees were able to interact with a variety of crypto companies at the advocate booths. CVJ.CH was there and had talks with some of the speakers, which will soon appear in the form of interviews.
The Swiss crowdfunding platform's digital IPO meets headwinds
In order to sell the company's shares at present, the company no longer has to go public. Switzerland is really developing Regulatory framework since 2014 distributed ledger technology (DLTs) and follows the principle of "technological neutrality". And therefore it is In Switzerland since February 2021 It is possible to offer digital blockchain shares to the general public without having to struggle with the traditional route.
early June I used Swiss crowdfunding platform WeMakeIt This opportunity has launched a digital subscription. After the campaign ends, the participants are entered into Wemakeit AG's digital stock register. From August it will then be possible to effectively digitize stocks. This means that shares can be transferred from person to person without intermediary or bureaucracy, as can be found in the project description. However, a large portion of the target audience seemed less than pleased, blaming it primarily on the power consumption of the Ethereum blockchain.