Just last week, Apple was accused User data collectioneven though the analysis settings are on Iphone has been disabled. Cupertino has now come under renewed criticism after the same researchers revealed that personally identifiable data could also be sent to Apple. This data can also include more sensitive information like your name, date of birth, and email address associated with your iCloud account.
German/Canadian Research Group caught Take a closer look at the analytics tokens Apple collects even if you choose not to share data. According to them, your "dsld" — also known as a DSID (Directory Services Identifier) ​​— is associated with your iCloud account. Surprisingly, software developer Tommy Mysk discovered that this DSID is recognizable and linked to all the data in iCloud, such as your full name, email address, and date of birth.
The software maker's report questions Apple's privacy policy, which is initially presented to users. The Device Analysis and Privacy Policy states: "None of the information collected personally identifies you," as stated in the first paragraph.
🚨 New results:
🧵 1/6
Apple Analytics data includes an identifier called a "dsId". We were able to verify that the "dsId" is the Directory Services Identifier, an ID that uniquely identifies the iCloud account. Meaning, Apple Analytics can identify you personally 👇 pic.twitter.com/3DSUFwX3nV

– Misk 🇨🇦🇩🇪 (@mysk_co) November 21, 2022
Importantly, the team confirms that previous reports of App Store analytics data collected by Apple also include DSIDs. This means that not only are user behavior and activities sent to Apple's servers, but they are also able to customize each report. This practice is common not only in the App Store but also in other official apps from Apple.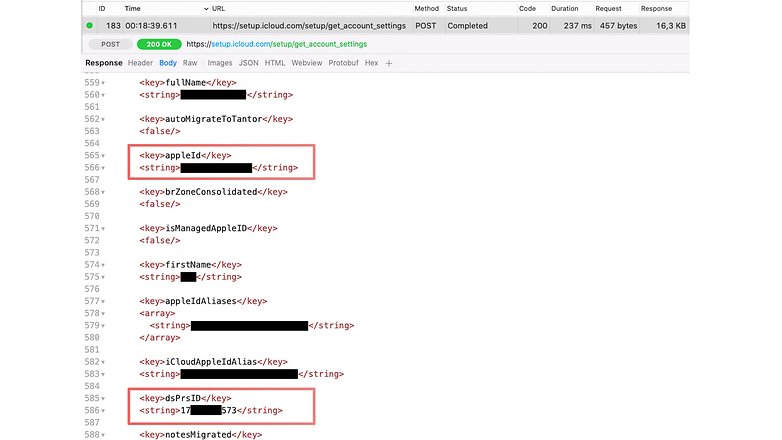 The latest findings put Apple at the center of the controversy. Because the Cupertino company is well known for protecting the privacy of its users. It is quite possible that after Apple introduced ads in iOS 16 And iPadOS 16 has changed some of its tracking policies.
Do you think Apple is violating its privacy policy by doing this? Let us know what you think. We are all ears and happy to participate in your discussion.