Press release dated November 4, 2022

Blackouts in autumn and winter, cold apartments, phone and Internet outages: Russia's war against Ukraine with all its consequences for Europe's energy supply has drawn the general public's attention to the blackout scenario.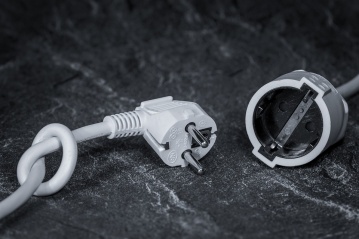 region. Crisis analyzes conducted by the federal government, based on studies by transmission system operators, consider large-scale blackouts of several days, such as the one that occurred in Texas in February, to be somewhat unlikely, despite the strained supply situation. in the winter months. Personal judgment is still an issue.
different scenarios of crises
In the scenarios, different structural conditions are assessed and compared with each other, showing everything that can happen in winter, for example gassing of power plants, levels of rivers, use of heating fans in homes or the number of nuclear power plants connected to the grid in France. According to the Federal Ministry of Economics and Technology, in the worst case there can be a failure "for a very short period of time, i.e. a few hours a year". So it is also possible to conceive that the electricity does not cut off suddenly, but is deliberately cut off at certain times and in certain areas in order to prevent grid overload.
Don't panic
What does all this mean for the population? "Do not panic. All levels of government, energy suppliers and authorities are preparing as best they can to ensure that the necessary areas work if the worst is the worst. But everyone can and should also think privately about how to take precautions. The Federal Office for Civil Protection and Disaster Assistance (BOE) BBK) compiles comprehensive information that can be accessed via the Internet," says District Director Dr. Peter Enders.
Storage recommendations based on BBK listings
(Source: www.bbk.bund.de).
● Eating and drinking for ten days: Try to cover this period with your supplies. As a rule, this should be enough to bring the time, even in difficult situations, closer to the arrival of state aid or the end of the state of emergency. Of course you can also store for a longer or shorter period, it's your decision. The rule of thumb is: even a little stock, say for three days, is better than no stock.
● 2 liters of fluids per person per day: A person can go three weeks without food but only four days without fluids. A drinking supply is therefore important, even if tap water rarely runs out. For a 10-day supply, you should calculate 20 liters per person. This also includes a portion of the liquid for cooking (0.5 liters per day). So a certain percentage of the supply must also consist of (mineral) water. But fruit juices or drinks that can be stored for a longer period of time can also count.
● 2200 calories per person per day: This usually covers the total energy requirements of an adult. Does it look abstract? The BBK checklist contains food groups with quantities that will help you organize your food supply in a balanced way. It is not recommended to store large quantities of one product. Concrete example tables, also for plant supply, can be found on the nutrition provision portal (https://www.ernaehrungspension.de/private-pension/notvorrat/) of the Federal Office of Agriculture and Nutrition (BLE). There you will also find a supply calculator with which you can easily calculate the requirements for you and your family.
● JUST WHAT YOU LOVE AND UNDERSTAND: Durability isn't the only important factor. Take into account food allergies, intolerances, or special needs such as baby food, as well as personal preferences when assembling your supplies. In any case, you should not create supplies according to the slogan "I hope I never need it", but according to the principle of "living stock".
● The "live stock" principle: try to incorporate your own stock into your daily food intake. In this way it is used and renewed again and again without spoiling the food. Newly purchased supplies belong to the "back shelf". Use old foods first.
● Build piece by piece: It is not necessary to build the show 'in one go'. You can build them up over time by making a habit of buying an extra pack when you're shopping for longer-lasting items like pasta. Make sure to renew before you crack the last pack!
● Note the notes on storage: Food should be stored in a cool, dry and dark place. Ensure that the packaging is sealed.
● Don't forget pets: If you have pets, think about their needs, too. Make sure you have enough food, bedding, medicine and other products your pet needs in stock.
The website www.bbk.bund.de also provides more useful information on emergency preparedness and disaster control.
(evening)
---

Do you like to read our articles a lot? Then help us and support our journalistic work in the Altenkirchen region with a One-time donation via PayPal or one Monthly booster subscription About our partner Steady. We can only continue to ensure comprehensive reporting with your help. Thank you so much!
---
Sweetened: Altenkirchen and its surroundings
Become a fan of the local version of AK-Kurier.de Altenkirchen-Flammersfeld on Facebook now!