After Samsung, LG Electronics is the second consumer electronics manufacturer to enter the realm of non-fungible tokens (NFT). The community-themed marketplace aims to bring LG customers closer to the topic. Koreans have even created their own cryptocurrency wallet.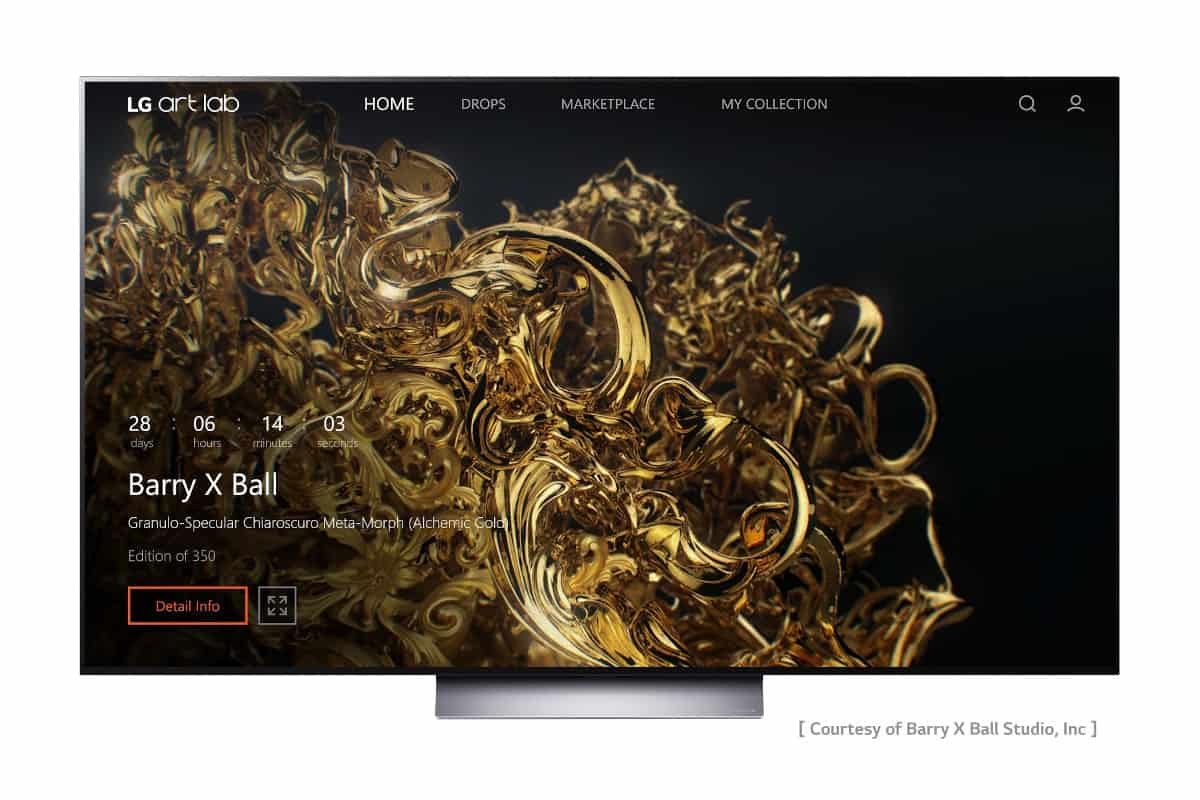 nThere isn't much going on on LG Art Lab's recently launched NFT platform (Site), but the first NFT drop was announced on September 22nd. The work of digital sculptor Barry X Ball will begin, and in the future there will be new performances every month, also by other artists. The idea behind this show: NFTs should be shown on TVs – the TV screen and digital artwork replace the screen and frames of physical paintings in the apartment.
So far, only US customers can access the platform. It can be accessed via Smart TVs that have at least version 5.0 of webOS, LG TV's operating system. You can buy and sell NFTs through the platform.
The technology behind LG Art Lab
Payments are made on the LG NFT platform in digital dollars, the USDC cryptocurrency. Transactions are carried out via a crypto wallet specially created by LG, whose name is derived from "wallet" and "crypto": Wallypto. There is a separate app for this. In the case of an NFT purchase, the interested party scans the QR code associated with the TV using their smartphone and completes the purchase with a Wallypto payment.
The platform, including the wallet, is based on Hedera's Hashgraph technology. This is not a blockchain, that is, a linearly linked transaction, but a distributed linked transaction system. On the one hand, this is supposed to enable many transactions at the same time, and on the other hand, it is significantly more energy efficient, also compared to a PoS-based blockchain. In addition, Hedera is the first "carbon negative" crypto platform. The operator wants to achieve this by purchasing climate certificates, which are obtained quarterly and are intended to offset the excess of calculated CO2 emissions.
According to media reports, a stronger commitment to blockchain technologies was outlined at LG's shareholder meeting in March. LG has been one of Hedera's backers since 2020, along with IBM, Google and Deutsche Telekom. The crypto platform already operates its own NFT marketplace, Hash Axis, which has yet to gain significant importance in the NFT market.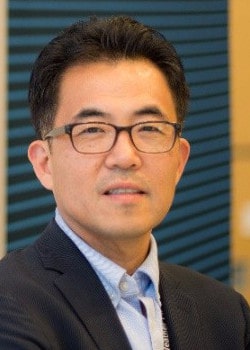 Many people have heard of NFTs and would like to participate in the growing ecosystem, but getting started can be complex and challenging. LG Art Lab aims to enable millions of users across the US to easily access and view NFTs without having to write code themselves or interact directly with the blockchain. "
Chris Guo, President, Platform Business, LG Electronics
Samsung did it
Samsung has already announced a similar project at the beginning of the year. The group, which, like LG, hails from South Korea, announced its collaboration with Nifty Gateway in March (Site). Right away, Samsung customers should have access to more than 6,000 artworks, including from artists like Beeple, Daniel Arsham, and Pak. No transaction fees should be incurred on this platform. The function is integrated into Samsung Smart TVs from the QLED and Neo QLED TV lines, as well as into micro-LED devices. Samsung's "The Frame," a TV that looks like a picture frame, also has access to the NFT platform and can then present digital art like a painting.
In addition, Samsung is pursuing a broader strategy of connecting the real and virtual worlds in its home country. For this purpose, a collaboration has been made with Theta Networks under the title "New Galaxy NFT Project". Partners were given NFTs as a reward for pre-orders of Samsung's flagship mobile devices, the Galaxy S22 and Tablet S8, in February. Conversely, buyers of Theta NFTs will get discounts when purchasing these Samsung devices at certain retail locations. Hijri