Unstructured data carries many opportunities and at least as many risks. APARAVI shows how companies can eliminate risks in just a few steps and easily generate usable information from big raw data.
Unstructured data is problematic for a number of reasons: first, it's hard to find, analyze, and understand, second, it's expensive, and third, it has potential security and compliance risks. However, at the same time they contain a lot of valuable information that can be used to create value in the company. APARAVI, a solution provider for managing unstructured data, explains how the underlying source of danger can be transformed into an easy-to-use, always-up-to-date collection of information.
Find and collect data: In the first step, unstructured data in the form of content and metadata is searched for and collected by what is called an aggregator, regardless of whether it is stored on premises or in the cloud. There are thousands of file formats to consider. Dark data and redundant, outdated, and trivial (ROT) data are particularly interesting.
Data storage, eliminating security risks: This data is then stored and analyzed in an aggregator. At the same time, the database is cleared of ROT data that is no longer needed. They are no longer a security risk. It is important that the remaining important data remain unchanged.
Data classification and indexing: The existing data is then classified, indexed, and processed into an indexing database. Then, pared down to essential information, this structured data aggregator is available for data analysis, machine learning projects, automation initiatives, or migration to the cloud.
Process automation: Because of the constant influx of new unstructured data, a clean database must be constantly updated. In order to reduce the effort involved, this process is perfectly automated. This way, the database is always up to date without the need to bind resources.
Storage and management costs are usually significantly reduced as a result. In addition, expensive and highly demanded IT professionals can handle interesting, stimulating and value-added IT projects instead of having to deal with tedious data collection procedures. Security risks, such as those caused by dark data, can be better prevented and compliance and data management requirements can be implemented more efficiently. In addition, data theft and misuse (data breach) can be detected and cleaned up more quickly.
---
You may also be interested in: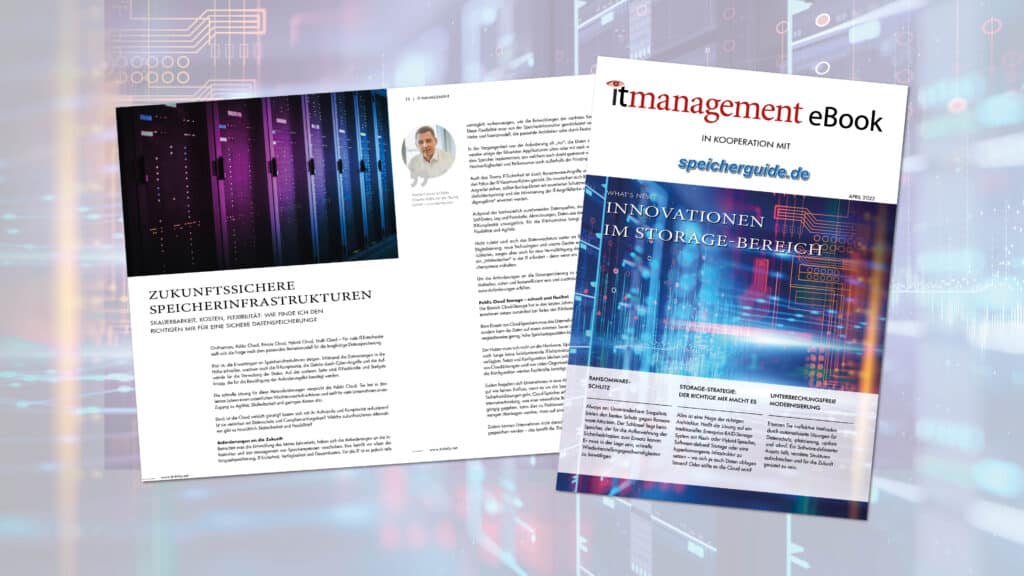 E-book: Storage Innovations
What are the bulk storage trends for 2022?
You can find the answer in this e-book.
---
"Unstructured data is a ticking time bomb in almost all companies," warns Gregor Bieler, CEO EMEA at APARAVI. "On average, it's growing five times faster than structured data. If you can't control it now, you're taking immeasurable risks."
https://aparavi.eu/ar