His Highness Sheikh Mohammed bin Rashid Al Maktoum, Ruler of Dubai and Prime Minister of the United Arab Emirates, announced further steps towards the adoption of digital currencies. This supports Dubai's ambitions to be the next hub for crypto and blockchain businesses.
Recently, Dubai has established itself as a major cryptocurrency hub for investors and developers. The hotspot has hosted several crypto conferences over the past year and this month is hosting the Crypto Expo. In addition to hosting numerous events and passing the first Virtual Assets Law, a new regulator has now also been appointed as the official supervisor of the sector. eye.
The UAE wants to compete in the cryptocurrency market
As the financial capital of the Middle East, the UAE represents the third largest cryptocurrency market in the region, right after Turkey and Lebanon, as evidenced by analysis Aggregate data. Prime Minister Mohammed bin Rashid stated that the goal is to "establish the position of the UAE and Dubai as key players in shaping the future of virtual assets globally." This also explains why Binance – the largest crypto exchange by volume – is licensed in Dubai strive for.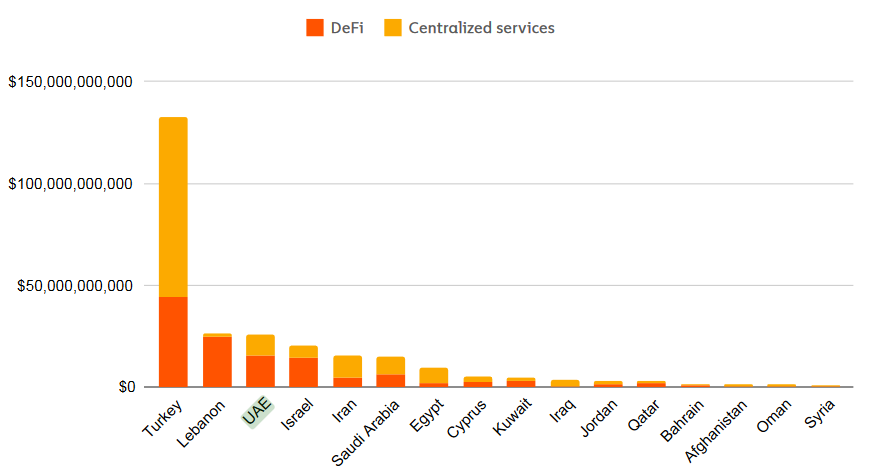 With the new rules, the Dubai Virtual Assets Regulatory Authority (VARA) will mandate and monitor the operation and management of crypto platforms, custody and transfer of virtual assets, as well as monitor price manipulation in the space. Among other tasks, the regulator will also be responsible for protecting investors' data.
New supervisory body VARA
This announcement comes a day after the Securities and Commodities Authority of the United Arab Emirates. explainedThe new framework will ensure compliance with AML/CFT regulations across the region. This includes eliminating the risks of money laundering and terrorist financing and complying with the recommendations and requirements of the Financial Action Task Force (FATF).Fatv). Notably, the Securities and Commodities Authority has so far been the only authority that has supervised and supervised activities and services related to virtual assets in the UAE.
"Today we issued the Virtual Assets Law and established the Virtual Assets Regulatory Authority in Dubai. A step that strengthens the UAE's position in this sector. The authority will work with all concerned parties to ensure the highest level of transparency and security for investors. – Mohammed bin Rashid Al Maktoum, Vice President, Prime Minister, Minister of Defense of the United Arab Emirates
From now on, VARA will supervise the virtual asset space in Dubai, but exclude areas under the state financial free zone DIFC, As Reuters reports. Helal Saeed Al Marri, Director General, Dubai World Trade Center (DWTCA), I noticed It states that the new law and the appointment of a regulator for the industry will strengthen the position of the UAE and Dubai by attracting leading companies from around the world.