Contents
Alinghi Red Bull Racing has been present and trained in the Port of Barcelona since August. The Swiss Sailors are pursuing their goal of reaching the top of the America's Cup in the fall of 2024.
"At the moment it is about creating a working dynamic," says Pierre-Yves Jourand, co-director and sports director of the Swiss Alinghi union. Keystone SDA During a field inspection in Spain. Currently around 100 people work in Barcelona and Ecublens VD in various departments.
"They all need data for their work now, because behind the scenes it's like a Formula 1 racing team." The data has been provided by sailors since the launch of the training yacht. The so-called 'BoatZero' has been bought out by current defending champions Team New Zealand.
hard settlement
"We want to complete as many sailing lessons as possible and get to know the area as much as possible," says Yorand. The experience gained eventually led to them building their own boat in the AC75 class. Each challenger may only build one high-tech missile.
Good ideas require good feedback
The unions have to find a middle ground: build as late as possible so that no technological advances are missed, but early enough so that the crew can practice with the boat at sea and fine-tune.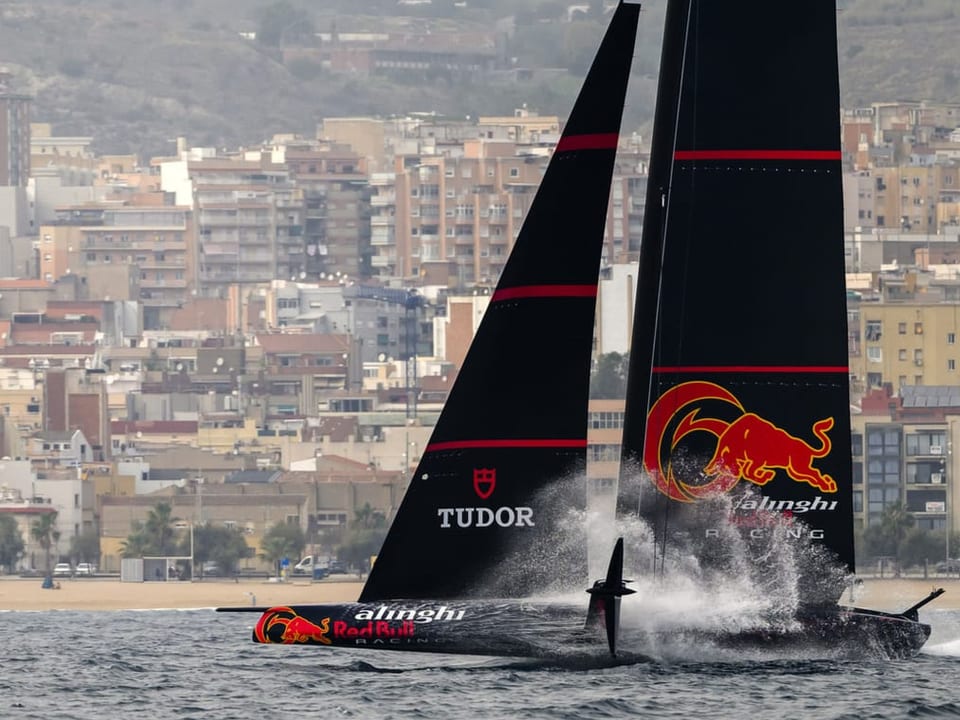 «In order to build our new boat, we need good ideas. Describing the work process, Jorand says you need good feedback to find these ideas. "We are now stimulating exchanges between the sailors and the design team to get all the elements together so we hope to design the fastest boat in the 37th World Cup."
Find fast wings
The technological challenge is shaping what is currently happening. The partnership with Red Bull Racing definitely looks promising.
"It's a great combination. We're on a roll, but on a grand scale. Alinghi has experience frustrating (Sailing above the surface of the water thanks to the convex hydrofoil boats, note by D. editor), Red Bull contributes its technology across Formula 1. We exchange ideas often with the racing team and its engineers. This merger motivates us to bring in a lot of creativity," stresses Jourand.
And what could make a difference in September and October 2024? "To have wings that carry us faster and further!" Like the boats that have Alinghi America's Cup wins in 2003 and 2007.