Contents
A new federal study shows that compensation is good for Swiss industry. But not everyone sees these barter deals as positive.
Markus Niederhauser is standing in the production hall of his company and points to a series of cables with different connectors, about 50 cm long: "It's a subsystem, with cable leads and connectors. This is onboard. This is the rack for tanks, guns, and so on."
Niederhauser is a member of the board of directors of a medium-sized industrial company in Baudry, Neuchâtel. His company makes wiring harnesses for Swedish Gripen fighter jets. The first contact with the manufacturer Saab was in 2014, when Switzerland wanted to buy the Gripen.
"Offset shops open their doors."
Although the Swiss population said no to Gripen, Swiss SMEs can now work with Saab, says Niederhauser: "The main thing is that you are in contact with these international companies as SMEs at all. It is very difficult. Offset deals open doors." .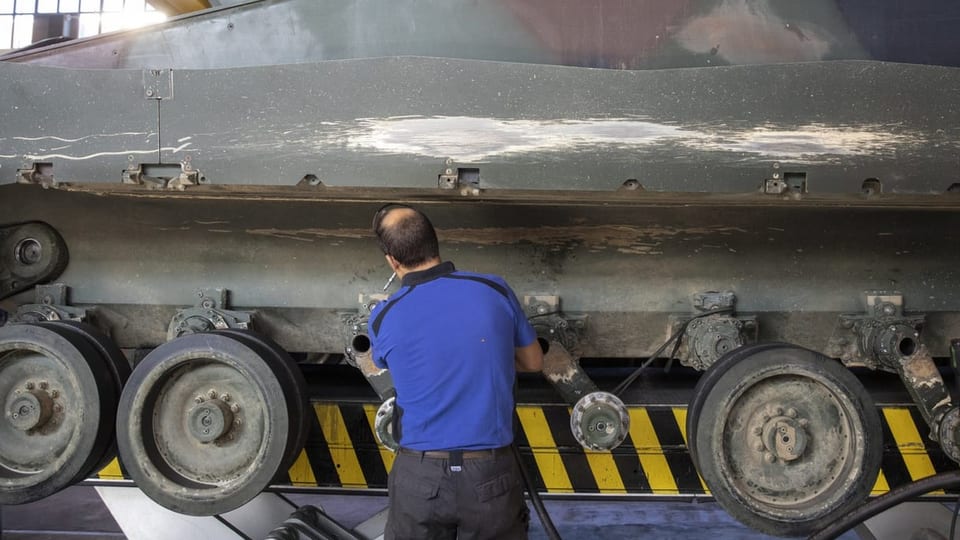 However, the most important thing is knowledge transfer, according to Niederhauser. "You can learn something from them that you can then produce in Switzerland." So Niederhauser sent employees to Sweden, where they learned how the cables of a fighter plane should be assembled.
This is a typical example of knowledge transfer made possible by barter transactions: cooperation with foreign armaments companies, stresses Michael Grass, author of the study from the BAK Economics research institute. Access that companies would not have had without these deals."
A study on offset work
Accordingly, knowledge transfer through barter transactions is greater for small and medium firms than for large firms. BAK Economics sets a positive balance to the so-called offset business: "For a certain group of companies, you can clearly see that they have a positive effect."
Compensation transactions are also subject to criticism
But these compensation deals are controversial, with politicians arguing over them regularly. So Prisca Seller-Graff does not want to leave the federal study without comment. Zurich SP says compensation deals are a bad solution.
"Industrial promotion is not done in a targeted manner, but is given to foreign companies relatively randomly. Then they decide which companies will be funded in Switzerland. In addition, the offset makes the purchase more expensive," says Seller-Graf.
In fact, studies show that purchases become somewhat more expensive as a result of barter transactions. Because for the foreign supplier, the work becomes more complicated.
So Seiler-Graf and SP want to do without displacement coefficients. Because without compensation, arms deals would be cheaper, Sayer-Graf says: "The money you save because purchases are cheaper can be put into targeted industrial support. And into companies and sectors we consider worthy of support."
Union welcomes stores
The federal government sees this differently. He welcomes the fact that offset deals bring additional sales and additional knowledge to the country.
With the new F-35 fighter jet and Patriot anti-missile missiles on hold, major purchases are now on hold in Switzerland. These aim to launch offset transactions in Switzerland worth more than four billion francs.