Social news site Reddit continues to expand into crypto with platform-owned NFT profile images. The effort is part of a larger campaign to expand Reddit's various functions through blockchain technology.
With the successful NFT sale in June 2021, when a set of four art copies of Reddit's Snoo avatar sold for as much as 175 ETH ($234,000 at the time), the company was no doubt encouraged to continue exploring the technology's potential to explore. Almost a year later, Reddit announced the release of collectible avatars. Present Collect Avatar NFTs It is a conceptual extension of the company's first NFT pool, which was quietly released in June 2021. To date, 90 pools have been created, each with several thousand individual blocks.
Avatars are like NFTs
New NFT project It uses NFTs as avatars for the entire platform. These limited edition PFPs were created by independent artists in collaboration with the company and offer their owners unique platform benefits. The project is based on proof of stake Polygon Blockchain Avatars can be purchased at a fixed price by paying with a credit card. This has greatly facilitated entry for newcomers, as users did not have to take a cumbersome detour through cryptocurrencies and external exchanges.
Also, free Reddit NFT avatars have been distributed to prominent members of the Reddit community through a series of airdrops. The eligibility criteria for airdrops are not clearly defined. It is understood that these free NFTs will only be awarded to top Redditors who have accumulated a large number of points through the Reddit Karma program.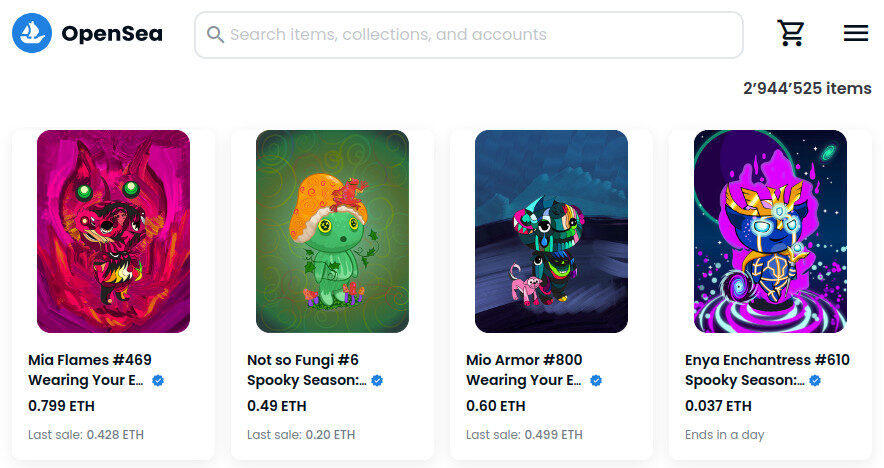 Eligible users have been presented with a personalized banner directing them to claim the NFT. You had the choice of four different blocks created on August 20, 2022. The "singularity" is the most prevalent with 13,950 individual blocks. "Aww Friends" and "Meme Team" have both been minted over 5,460 times. Meanwhile, new avatars are created every minute and automatically Listed on OpenSea. All avatars from the Reddit store have been sold from $10 to $100. Decoration artists receive half of the creator fee for each NFT trade. The other half of 5% of the sale value goes to Reddit.
Success in a bear market
Since the launch of the Reddit NFT Market in July, the number of Reddit Vault wallet users has grown at a remarkable pace. Before the new avatars were made available, about half a million wallets were opened. In October, the number was already three million, Reddit's chief product officer Pali Bhat revealed during a panel on TechCrunch Disrupt. Of these, more than 2.8 million users have crafted their own NFT avatar.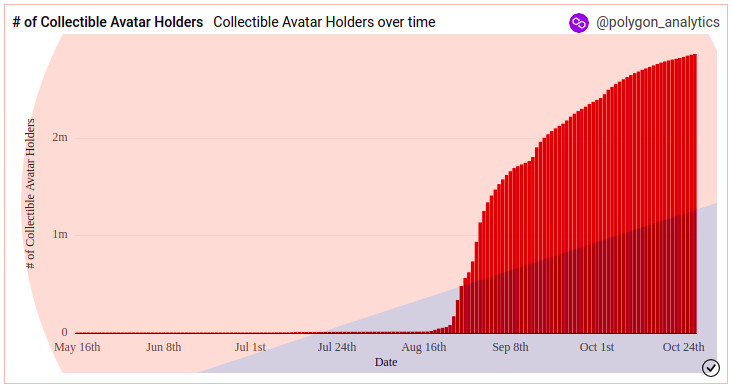 Easy setup over those available for two years Avatar creator On Reddit in well-known local fiat currencies. Once someone completes a purchase, they can use their Reddit avatar. To store and manage collectible avatars, Reddit users use Cellar – Ribbed wallet on the Internet. The safe gives users a specific digital wallet address that runs on the Ethereum-compatible blockchain; It's the same Vault where Reddit users currently store Community Points.
Reddit has an estimated 50 million daily active users. According to the company, it earned more than $350 million last year. The enthusiasm for Avatar NFTs in the bear market, and the fact that they are already being monetized, should boost revenue even further in 2022. Since the end of August, new pools have appeared almost every day and have been trading for a short time. In one day the trading volume was higher than that of the leading stocks "Cryptopunks". cumulative volume lies Now with more than 10 million US dollars.