Although there is no Amazon on the island for seemingly obvious reasons, there is a possibility that purchases can be made on Amazon and received by your families in Cuba. We tell you in detail.
In fact, it is not one possibility, there are many, and we have already talked about one of them earlier. But the mechanism at its core is very simple: you can make a purchase on Amazon USA (ie www.amazon.com) no matter what country you are in. And then this purchase will not reach you, but your relatives in Cuba.
What can you buy on amazon?
Amazon is a commercial world where you can find almost everything you are looking for without having to leave your home. The pair of shoes you like the most, the mobile phone or laptop, the backpack your child needs for school, the clothes, the clothes, the food, even the medicine… but also a TV, fridge and much larger furniture. Among other benefits, it allows your purchases to be returned for free if you don't like it, the ability to try it first, and if that sounds good to you, pay for it later.
Unfortunately, Amazon is not in Cuba yet. But this does not mean that Cubans cannot take advantage of this huge online store. Just ask someone to shop for you from any country in the world. very easy.
How to buy from Amazon and get it in Cuba?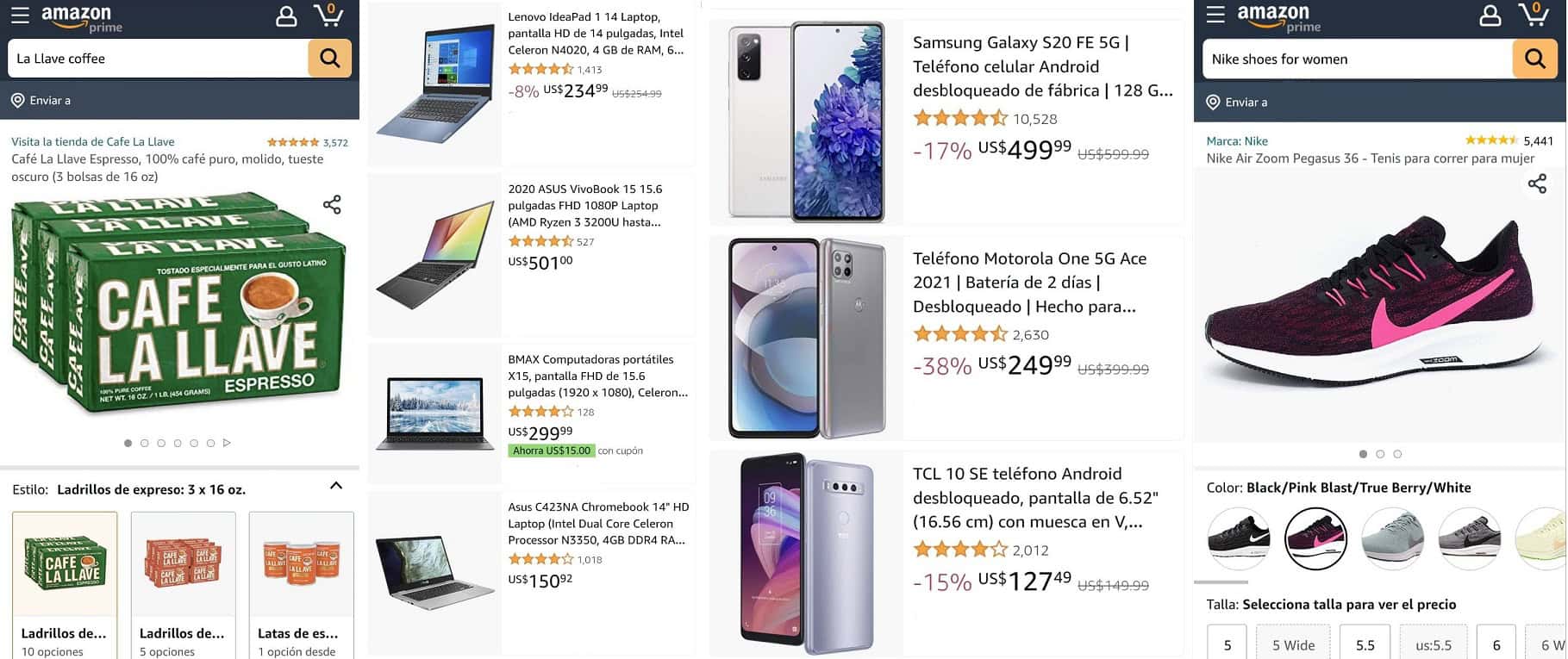 From Aeroenvío you can buy what your family needs in Cuba, and they take care of his arrival on the island. You just have to follow these simple steps:
Do a search from Aeroenvío or if you find it easier to copy and paste the Amazon product link into the Aeroenvío search bar.
attention: Of course, you should keep in mind that you are searching in Amazon United States (ie www.amazon.com) and not in the Amazon of your country, for example: amazon.es, amazon.ca, amazon.it, amazon. From, amazon.mx. You must first verify that the purchase is made directly on amazon.com (USA). If you have the Amazon app installed on your phone and you don't know how to copy the link, just do what is shown in the following image: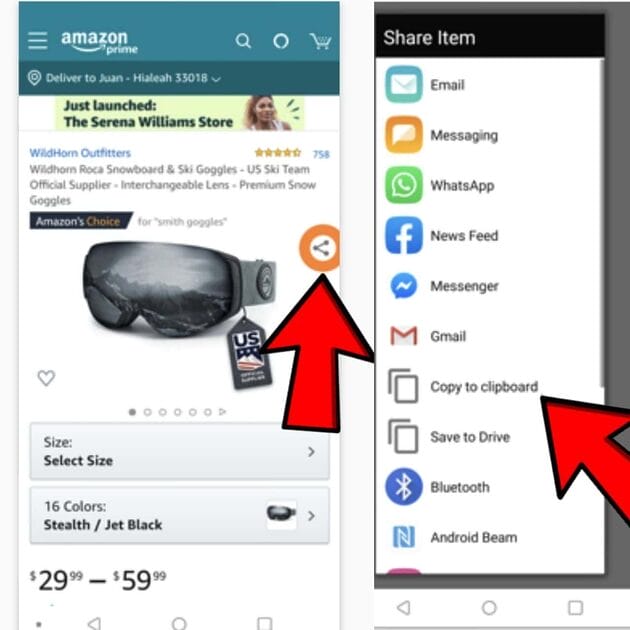 Rate your item for purchase. This is necessary for customs control in Cuba. But if you have doubts, there is a workbook at Aeroenvío, which is a very simple tool. Otherwise, they will help you do it.
Enter shipping information and buy on Amazon. Then pay with your credit or debit card.
Then from the store they are responsible for sending you notifications about the status of your purchase in real time until it reaches Cuba.
Do you want more details?
This type of purchase depends on the mailbox option. Something that is essentially a type of locker that the customer authorizes to receive his purchases, rather than his home address.
In this case, the treasury is in Miami, and once the purchase is completed (even from Australia) it will arrive at this address in Florida, and from there it will be sent to Cuba in the shortest possible time.
We invite you to review this blue link so you can learn how to buy from Amazon and receive your family in Cuba purchases.
Is the service serious?
We have sufficient evidence that Aeroenvío is safe. Many of our readers and followers have used it before. Either way, we always remind you of that Cuban Guide It is a news and social facilitation site. We are not a store, and we have no affiliation with these online stores. We simply tell you about the offers, opportunities and benefits that some platforms provide to help your family in Cuba.