At 1:14 a.m., Lazaro Quintero Bermúdez, the son of the "Pusher of Promises," passed away.
The young man, only 36 years old, was suffering from cancer and was known across the island thanks to the commitment and dedication of his father Omar. The latter was walking from Havana to the sanctuary of the Virgen de la Caridad del Cooper, in Santiago de Cuba, as a pledge to pray for the health of his sick son.
Lazaro suffered for a decade from a malignant tumor located between the heart and lung. Although the outcome seemed inevitable, his father decided to go from Havana to El Cobre, to plead with the Virgin to intercede for his son. This fact was known throughout National Geographic, generating affection and sympathy in thousands of Cubans who supported him on his passing and even delegated some of their requests to the Virgin.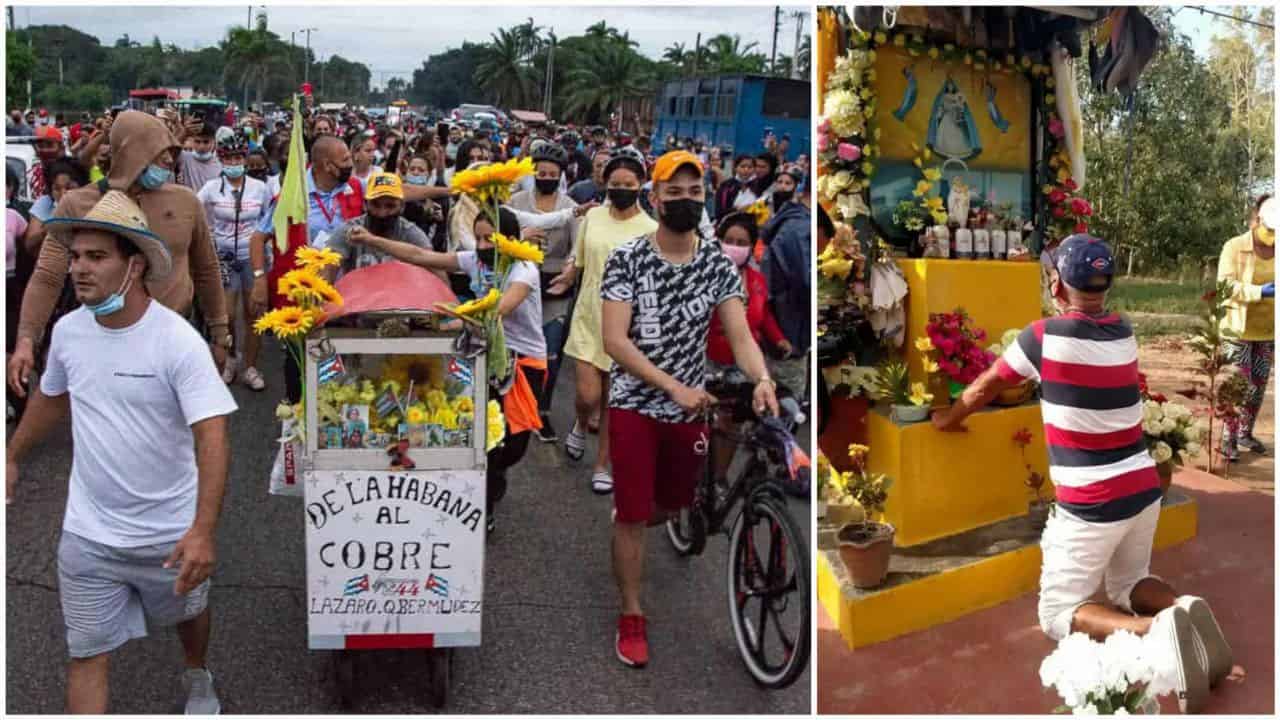 "Omar, all of us who shared your long journey, knew and appreciated how much I loved and wanted him. Dude, I have no words now. Aris Arias, director of public health for Santiago de Cuba, told EPD, while describing Omar as a "great warrior."
He also indicated this father's faith and devotion for his son, and for the Virgin of Love, in those days that moved the whole country.
"You have left your sicknesses and ailments aside to fulfill this promise to the Brass Shrine, and you have fulfilled it, Father. Many people have joined, we have accompanied you for many kilometers, always afraid, anxious, waiting for him and his health, we all live together, we share sorrows, anecdotes, laughter, joy, sacrifice," wrote Arias.