Opening of the new showroom in Barcelona
Faro celebrates its 75th anniversary with the opening of its new showroom in Barcelona. A new open and mixed-use space located in the most bohemian and artistic neighborhood of Barcelona: El Born, which houses the company's new lighting collections, committed to environmental design and, very specifically, to the well-being of people. To do this, it offers various solutions to solve daily cycles, both in professional environments and at home. But that's not all, as as a result of Farrow's research and development, she opens her own lighting lab to explore light culture.
Faro incorporates into its facilities new lighting collections where design and functionality are adapted to the company's new philosophy, which prioritizes sustainability and emotional well-being. New showroom designed by Adrián Suárez.
The latest technological advances allow light to be explored and expand its possibilities in lighting projects, with a focus on reducing its environmental impact, but especially on helping to improve people's moods.
This comprehensive vision is summed up in the concept of human-centred lighting, whose initiative seeks to simulate the levels of sunlight in illumination at all times by exporting it to interior spaces, with the aim of ensuring a high degree of visual and emotional comfort. In this sense, light, its intensity, and color temperature play an essential role in people's mood, activity, and sleep.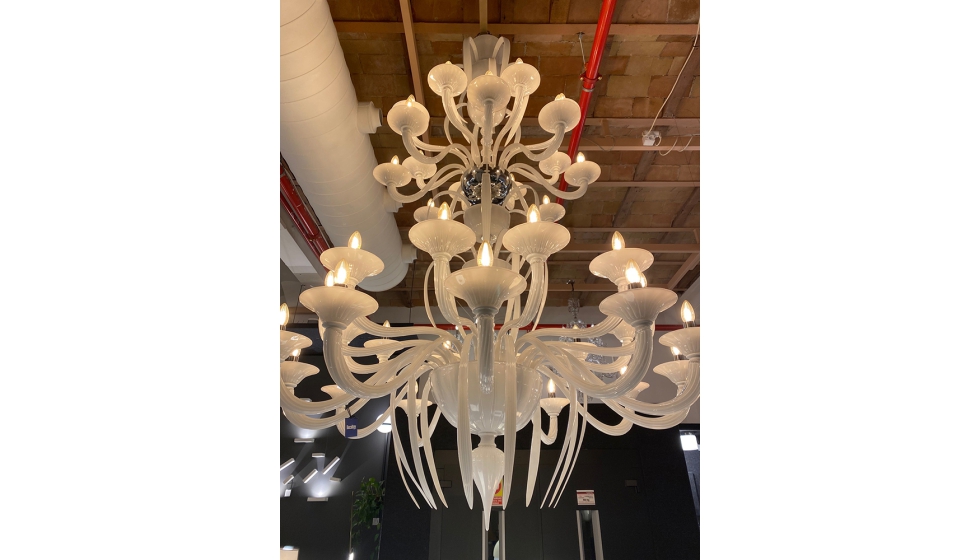 Detail of a striking design lamp on display at the Faro Showroom in Barcelona.
For this reason, the Faro Barcelona Architectural Group emphasizes its commitment to people-centered lighting. These are innovative technical solutions, focused on home automation, that contribute to improving energy efficiency, but also include other resources that allow creating the perfect lighting scenario. This is possible thanks to its full range with unlimited lighting capabilities, different optics, high CRI, different color temperatures, and a variety of sizes, finishes, and shapes. All this to offer the best lighting solutions that guarantee maximum visual comfort and greater glare control, as well as efficient and quality lighting.
Lighting Lab, Light Experiment
It is in short the most complete version the company has to date, with more than 20 solutions that combine design and technology for office, hospitality and residential lighting projects. A business tool created for architects, lighting designers and other lighting professionals.
For this reason, the Lighting Lab has opened in the facilities of Faro Barcelona, ​​a new experiential space that allows visitors to immerse themselves in the culture of light, but also to share lighting concepts, new communication systems and interact with the environment.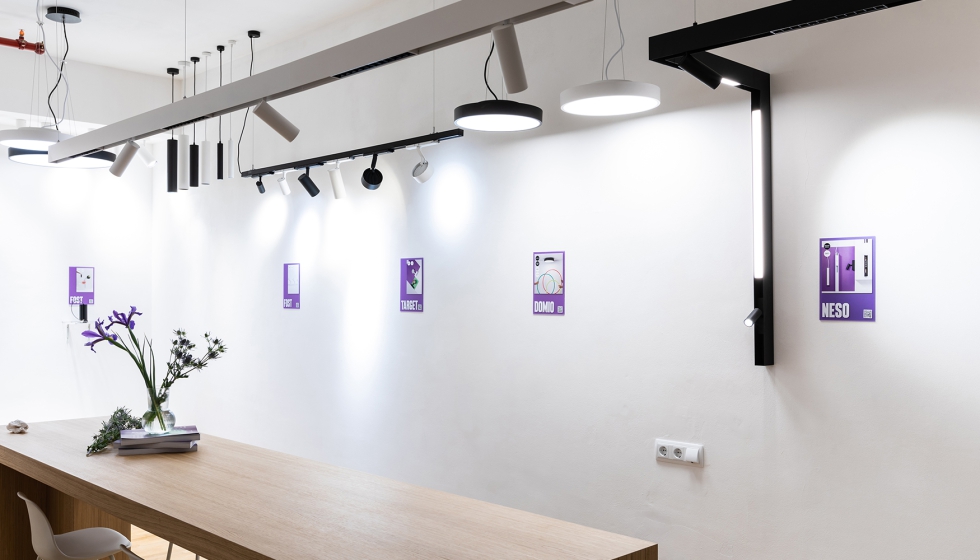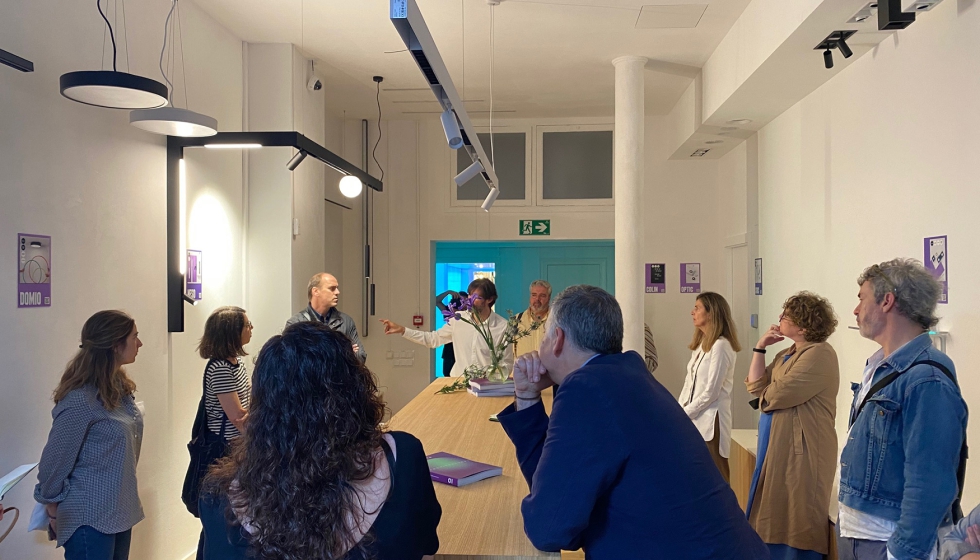 The Lighting Lab is a professional space, where you can explore different Faro solutions, which are included in its new architectural catalog, the demonstration of which was provided by Artistic Director, Dani Boga.
All of these lighting proposals maximize their performance and efficiency, thanks to the integration of control and connectivity, which is called smart lighting. This application provides the possibility to generate all kinds of light effects that can directly affect the visual, psychological and physiological aspects of the user.
But in the new facilities in Faro Barcelona, ​​the Light Tunnel has also been opened, a space in which multiple options and alternatives for color, intensity and speed of light, based on a digital LED application, are presented. An immersive proposal that complements the company's broad range of solutions.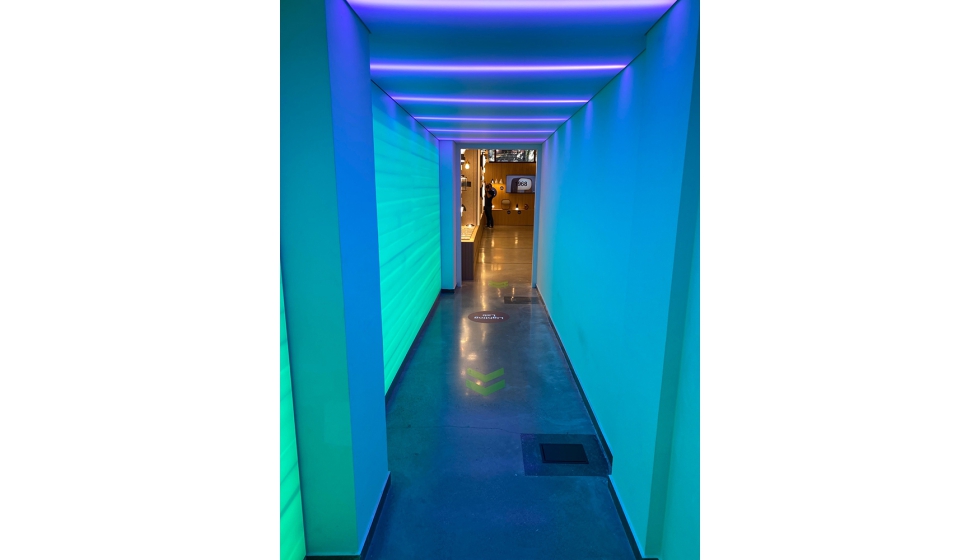 Photo of the tunnel of light that can be visited in the Faro district of Calle Princesa 52 in Barcelona.
"We divided the space into an area with more decorative luminaires and another more practical area. Design is Faro's language, but now the company is promoting a new policy of convergence, betting on environmental design and focusing on the needs of our users, in their lighting projects. Needs have changed and we are at Faro We adapt to offer the best solutions in lighting design", comments Xavi Martín, CEO of Faro Barcelona, ​​who confirms that the new Faro space in Barcelona aims to be an open and collaborative space. A meeting point of light, but also participatory in events such as Barcelona Design Week, which begins on Thursday, 2 June, and ends on 22 June with various activities in the facilities of Faro Barcelona.
A collection in which quality is part of the DNA of Faro Barcelona, ​​distinguished by its design, but also by the great reliability and durability of its lamps, reinforcing its unwavering commitment to caring for the environment. In this way, the components of each luminaire are of the highest quality to ensure a long useful life of each product, allowing for less waste.
In addition, the option to program and automate lighting systems also encourages reduced energy costs, thus contributing to a reduced environmental impact. Faro Barcelona's commitment to sustainability is shared with its suppliers, to ensure a more sustainable supply chain. But in this new policy, the company also has the motto of sustainable packaging. These are recyclable cardboard boxes printed with single ink and without staples, for easy disassembly and optimum recycling. But the use of plastic bags has also been replaced by recyclable paper bags, to provide proper protection of the product during transportation.
To bring this policy closer to the end user, Faro Barcelona offers exclusively, for online sale only, a range of eco-designed lights that adapt to any interior design project.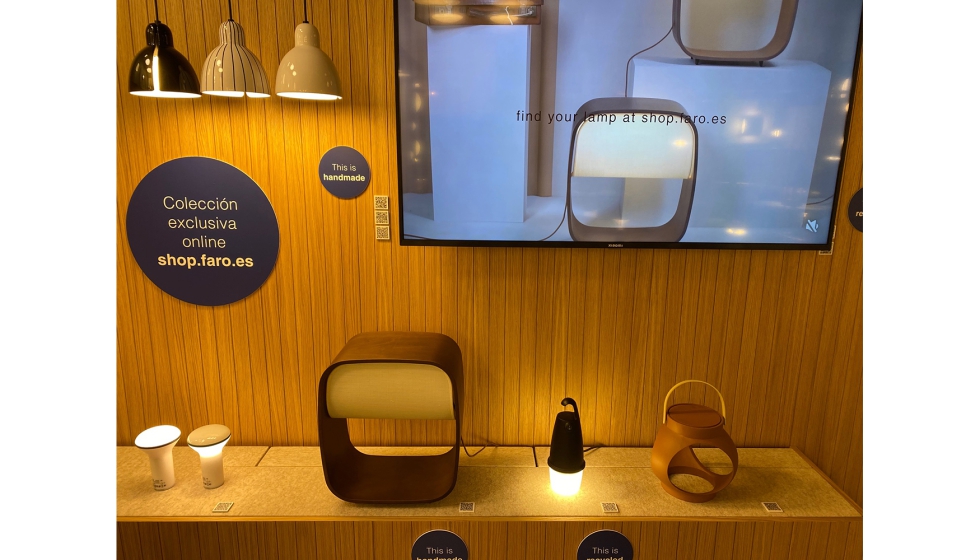 Faro launches its first collection exclusively for online sale. These are several luminaires that are distinguished by their ecological design and functionality.